Paver Cleaning & Sealing in Fort Myers, FL
Brick Paver Driveway Cleaning & Sealing
Protect your brick paver driveway with professional paver cleaning and sealing services
Does your paver driveway in Fort Myers need a good cleaning and sealing? Over time, paver driveways, walkways, and entryways becoming dirty from people and car traffic? Florida Wash Pros offer affordable driveway paver sealing and paver cleaning. We start every paver sealing project by completely cleaning and washing the existing pavers to remove old sealing and dirt. We then remove the dirty water, solution, sealant, dirt, grease, grime, and efflorescent mineral deposits from the surface and joints. After the surface dries, we then refill the sand in the joints (if necessary) and apply our commercial grade high-quality waterproof sealant. This waterproof sealant provides a waterproof floor coating that protects the driveway, walkway, entryway, pool deck, retaining wall or other exterior paver surfaces from UV Rays, mold, algae, oil, grease, stains, weeds, and other matters that damage and dirty the surface. The newly cleaned and sealed paver looks great and is protected from the elements.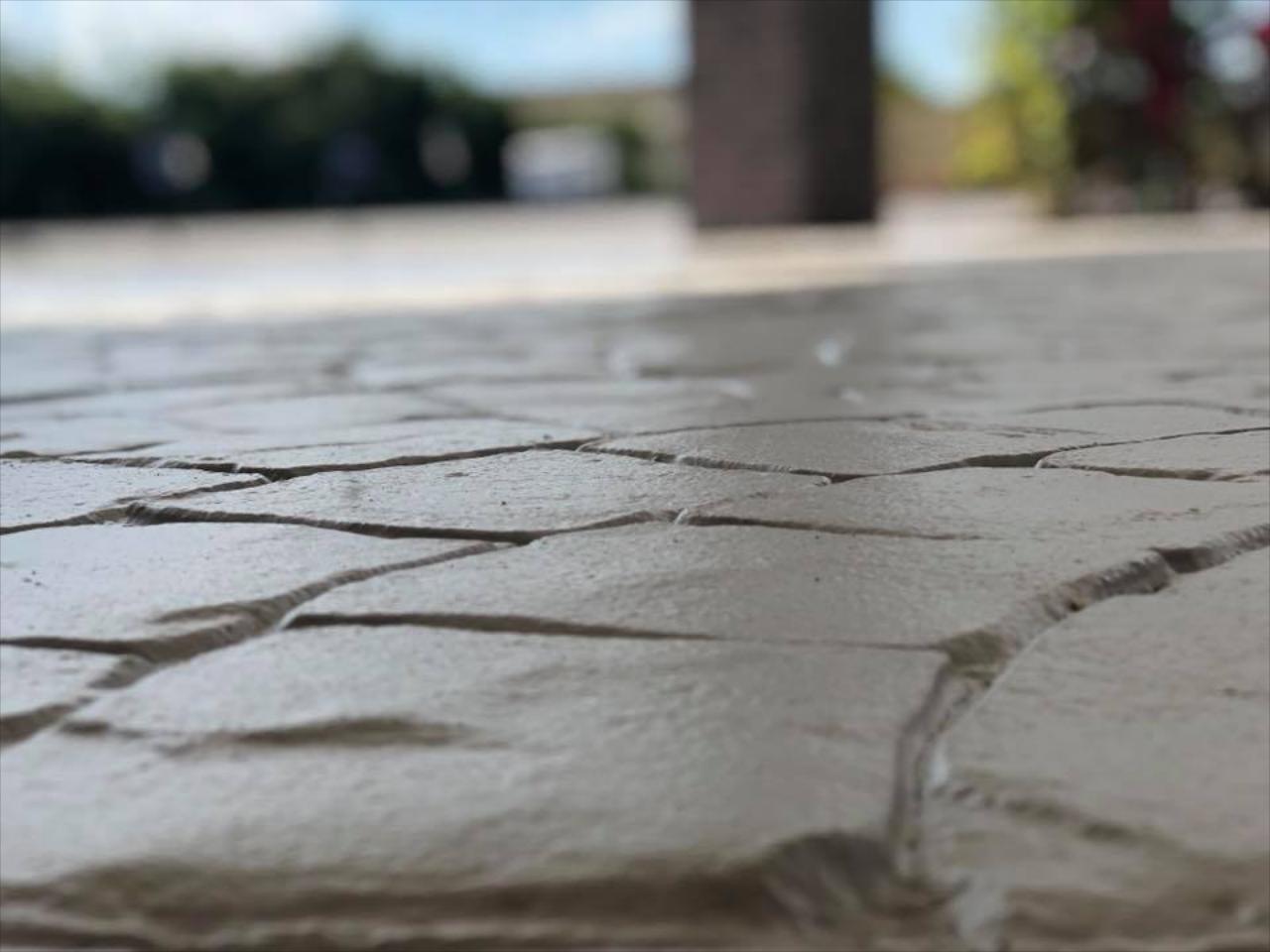 Pool Deck Cleaning & Sealing
Increase the longevity and appearance of your pool deck with professional cleaning and sealing services
Florida Wash Pros specializes in paver pool deck sealing and cleaning in ort Myers, Cape Coral, Naples, Bonita Springs, North Fort Myers, and the surrounding areas. We are exterior cleaning experts and have the experience and knowledge to clean and seal all types of brick pavers, concrete sidewalks, stained concrete walkways, driveways, columns, brick and block walls, around the home and pool. Our professional pool deck paver cleaning and sealing specialists use only the best sealing products in the industry. Flagstone, pavers, and brick are beautiful accents to homes, but also require maintenance and care to prevent permanent erosion, crumbling, and staining. Contact us today for affordable and professional pool deck restoration services.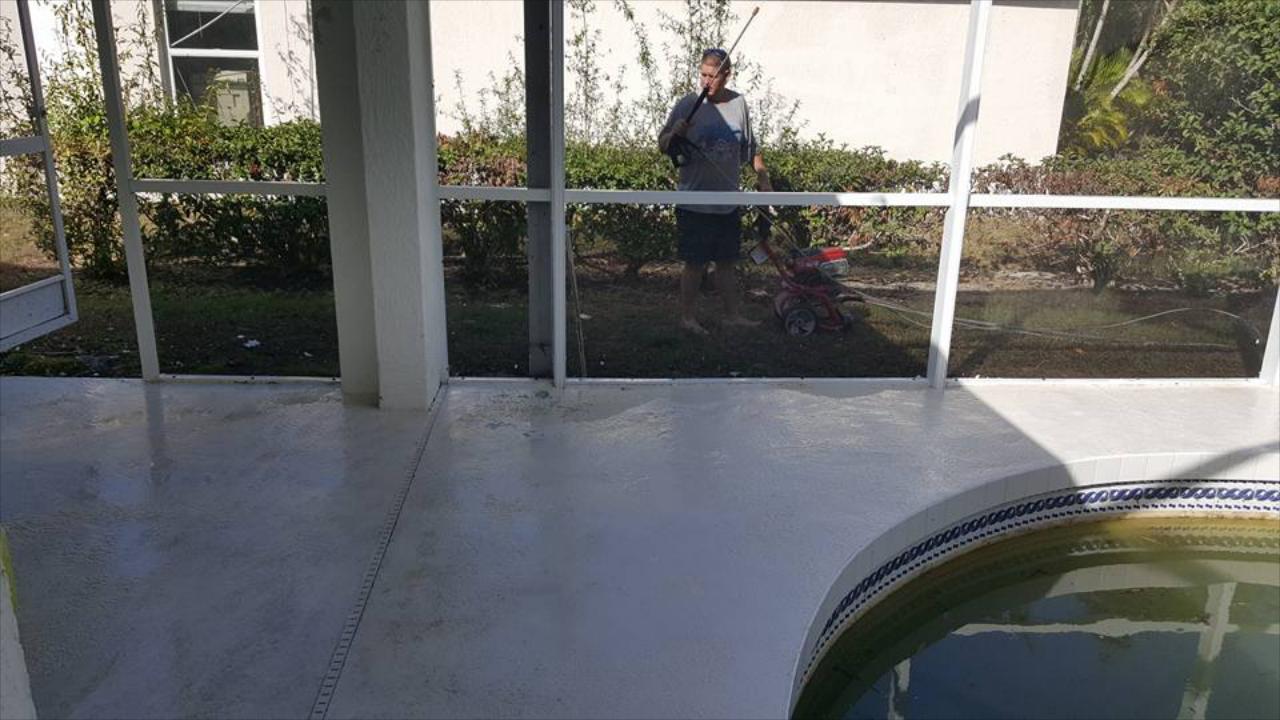 Patio Cleaning & Sealing
Having a party? Keep your patio up to par with our exterior cleaning and patio cleaning and sealing services
Is your paver patio looking extremely dull and dirty? Have you tried cleaning your patio with poor results? Florida Was Pros in bringing dull, dirty, and greasy concrete, stone, and paver patios back to life with pressure washing, surface cleaning, and waterproof sealcoating services in Fort Myers and the surrounding areas. We use a proven and safe patio paver cleaning methods that removes dirt, grease, grime and old sealant. We then allow the surface to dry, add sand if needed, and then apply best waterproof and UV resistant sealing products in the pressure washing industry. The professional sealant protects the surfaces from saltwater, chemicals, rainwater, dirt, and other contaminants that build up over time. Our process not only cleans and protects the patio, but results in a like new paver that brings out the original color of the brick. Avoid costly repairs to your patio and protect your investment with paver sealing and cleaning services by Florida Wash Pros.